'Teamwork makes the dream work' might, to some, sound like a cliché these days. But here at Kingfisher, we're big believers in the idea that hiring good, highly-skilled team members who thrive in a healthy working environment is central to our success
In this blog, we'll introduce you to some of our newest starters; those who joined us in 2021 and will continue to help us grow and evolve in 2022.
Matt Smith – Operations Manager
As our new Operations Manager, Matt is responsible for both operational and financial performance at Kingfisher Labels. Involved in the packaging industry since 2004, he has a wealth of experience in technological innovations and sustainable packaging solutions.
As a QHSE manager in 2004, he implemented the first Dual FSC/PEFC Chain of Custody at a label company, making him a great fit for Kingfisher as we adapt and expand our eco-conscious business practices. 
In March 2022, he'll be at the forefront of our BRC gap analysis, with the aim to become certified in May.
Needless to say, he's going to be crucial to our progression as a business over the coming years.
New Printers – Simon Davis and Sean Bush
When it comes to label printing machinery and the production of high-quality self-adhesive labels, expertise always comes with experience. With new product options becoming available all the time, we know how important it is to have the know-how to keep up with industry trends.
Thankfully, both Simon Davis and Sean Bush have that know-how.
Simon (left) has been working in the industry for 27 years. He's worked with some of the most cutting-edge label printing gear out there, including a 10-colour LP3000 Press (so he's well-versed in UV flexo technology).
Sean (right) has 17 years of experience, and similarly has worked at the forefront of printing evolution. His experience in using Mark Andy printers, including the 10-colour 2200, has enabled him to contribute great work to previous employers.
With so many years and so much talent between them, it'd be easy to think that Simon and Sean have seen it all. But they agreed Kingfisher's Edale units were far more productive than other label application machines, and some of the best tech they've ever used.
They said:
The set-up of the Edale machines is twice as fast
The automatic registration of print saves time
The UV lamps can dry at high run speeds
They're Servo Driven, eliminating barring or gear marks
The shorter web paths reduce waste
The higher run speeds don't compromise the quality of the print
They have the ability to store and recall job settings
All of which makes the machines more efficient and user-friendly than many of the others that Simon & Sean have previously used.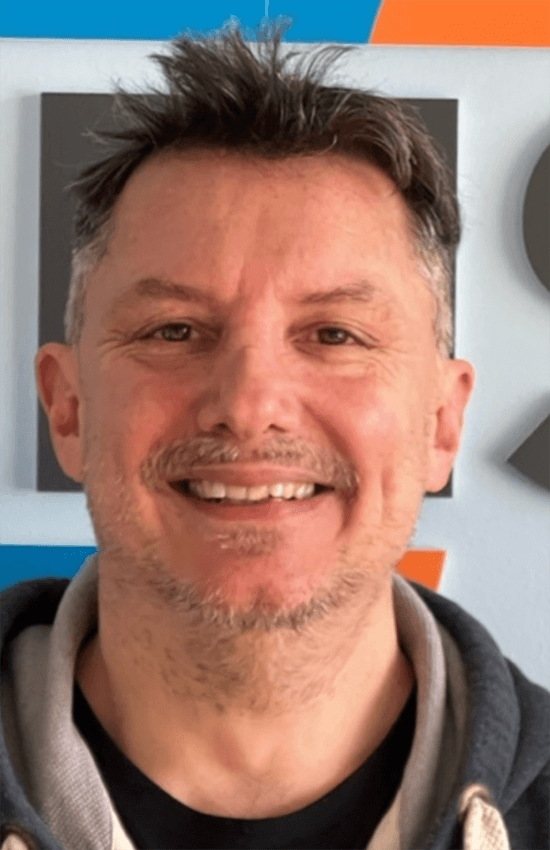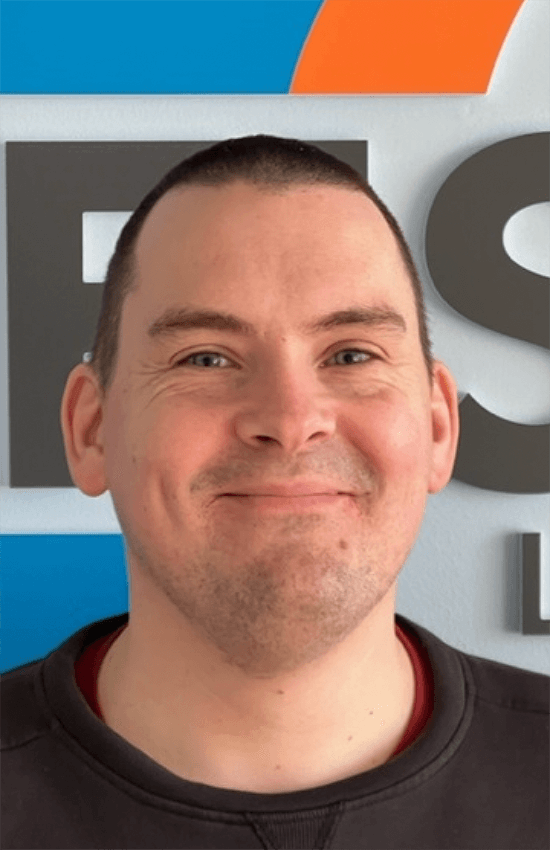 Quality and Customer Experience First
At Kingfisher, our foremost priority is our customers' satisfaction when it comes to the quality of the labels we print.
Hiring team members who are experts in their trade fosters a productive, knowledgeable working environment, which contributes to that quality massively.
If you'd like to find out more about what our highly qualified team can do for you, don't hesitate to get in touch with Kingfisher today.