It has been an incredibly busy and productive year.
We have continued our growth momentum and raised our profile in the media and online. So, we thought we'd take a moment to reflect and look back on some of 2019's key moments…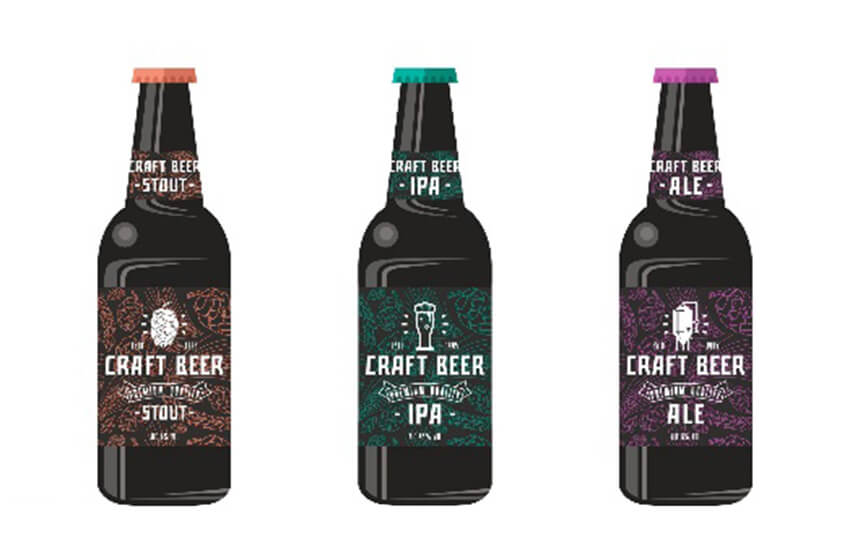 January
In January, we decided to launch an e-newsletter to our customers. We distributed our first e-communication and increased the frequency and content of the newsletter during 2019.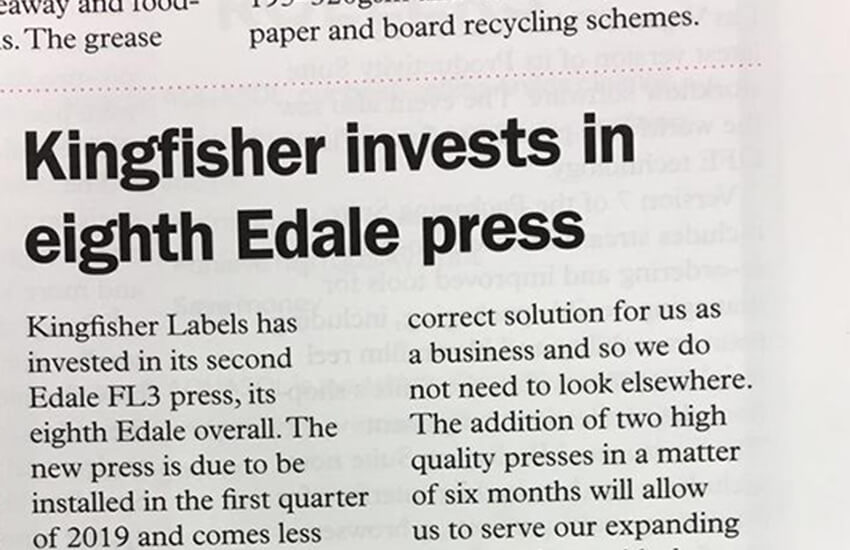 February
Our continued investment in the latest technology was reported in several trade press publications in February.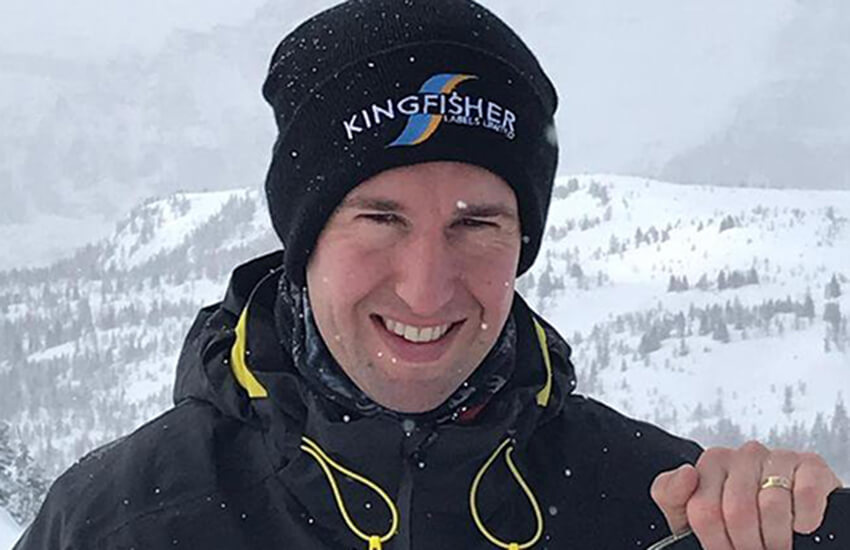 March
Kingfisher Labels goes international when Stephen proudly wore his Kingfisher hat in Canada!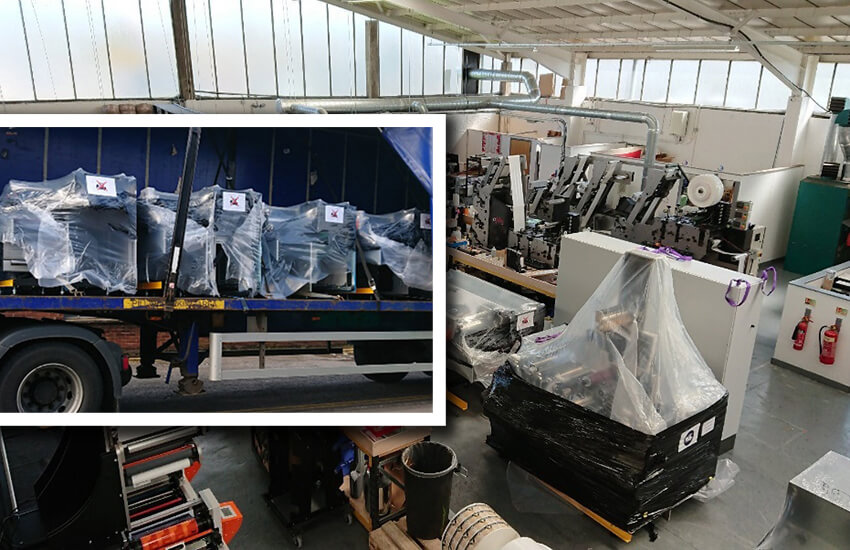 April
Look what arrived in April! Our latest investment from Edale – a second FL3 – just three months after the first installation!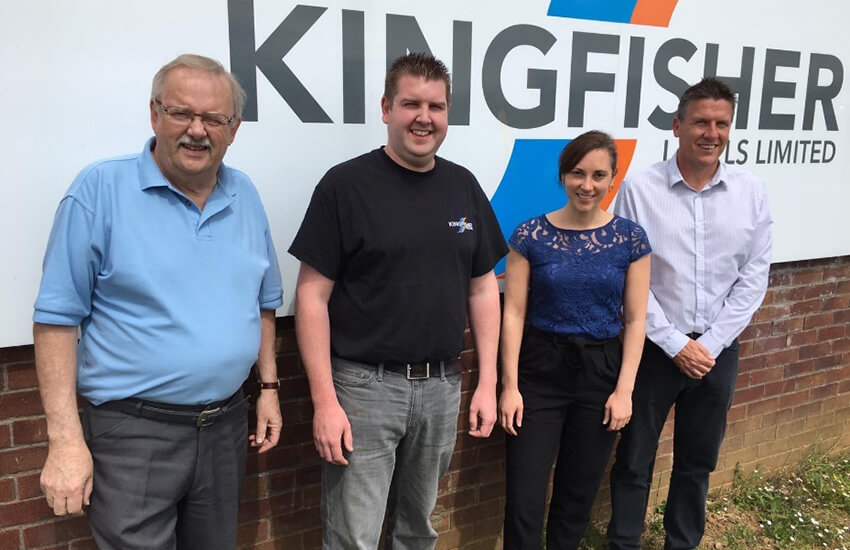 May
In May, we welcomed Hannah Baker, Business Editor at The Bristol Post, to Kingfisher Labels.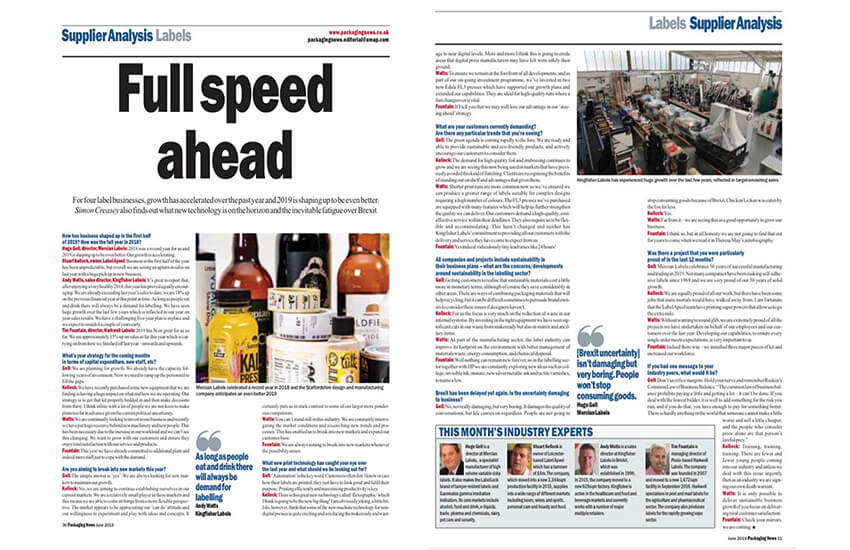 June
We were featured prominently in Packaging News in June; Andy was quoted extensively, alongside a photograph of our new machine purchase.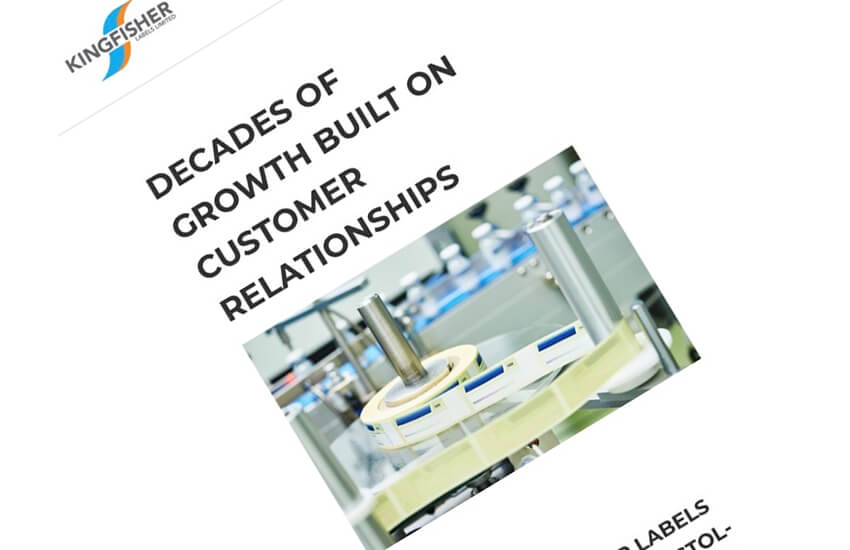 July
We launched the first of our regular blogs in July; this blog is now the seventh in the series!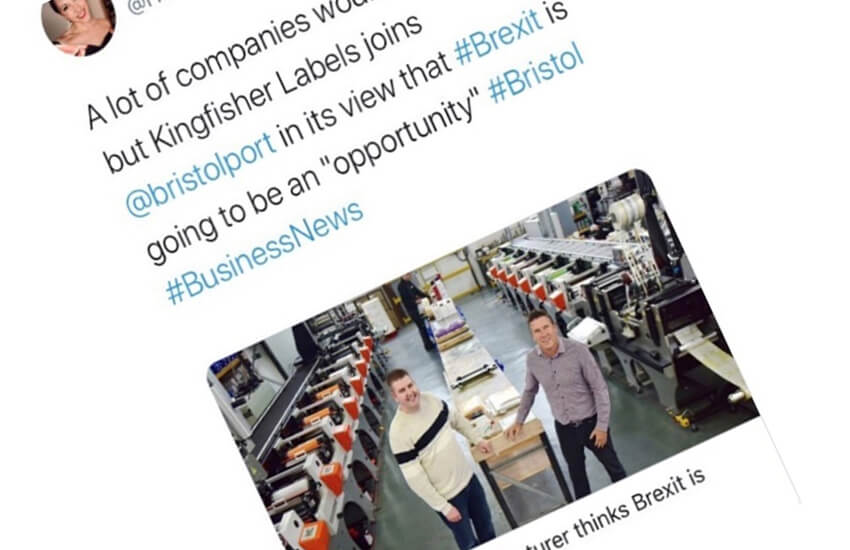 August
In August, we had the opportunity to put forward our views on the hot-topic of Brexit in the Bristol Post.
September
Our success is built on continued investment in people and technology to drive growth. We recruited a new member of our office team in September.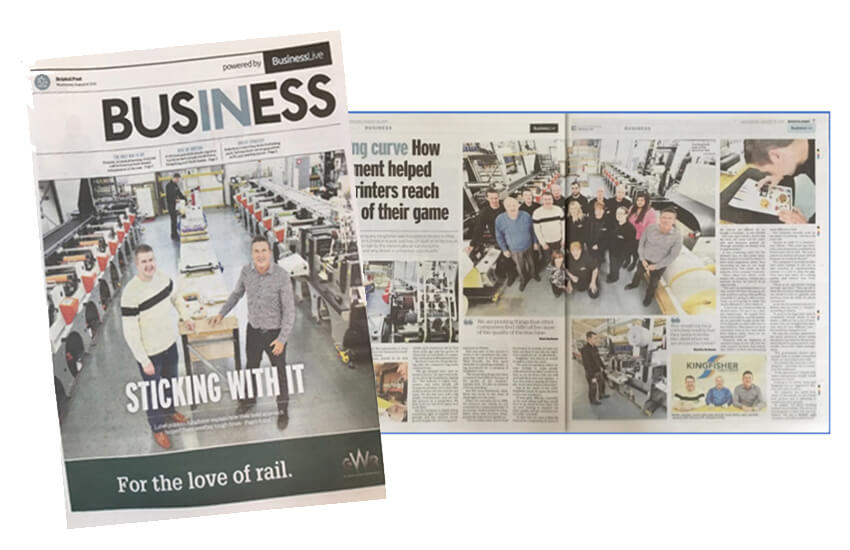 October
The front page of the Bristol Post Business supplement and a fantastic double-page spread, highlighting our brilliant team and continued growth.
November
In November, we joined "Made in Britain" – a trade association which aims to bring together British manufacturing companies, united with the use of their registered collective mark. Look out for the mark on our products in 2020.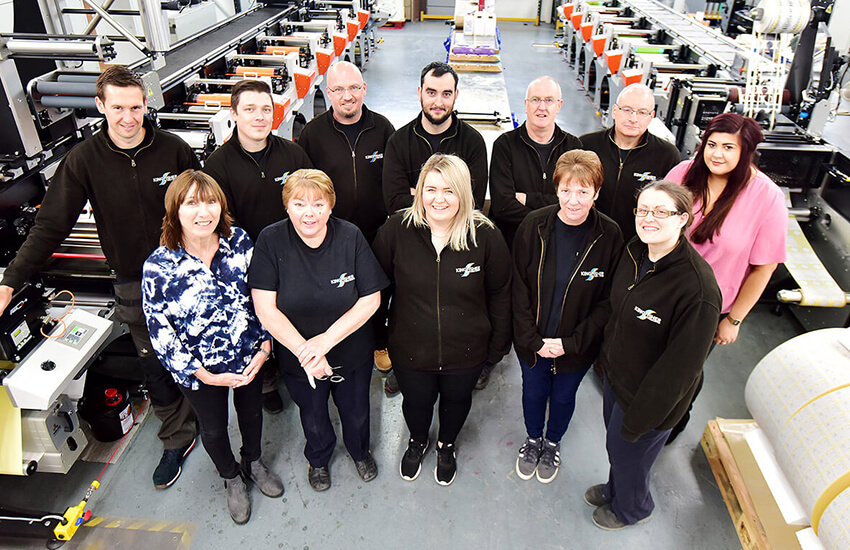 December
A very Merry Christmas and a happy 2020 from all the team at Kingfisher Labels – thank you to all our customers for your continued support.
It has been an incredible twelve months for Kingfisher Labels and we can't wait to write the next chapter in our growth story in 2020.
If you would like to join us on our journey or discuss how we can support your print requirements, please contact our Sales Director, Andy Watts on 01454 321456 or e-mail Andy: andy@kingfisherlabels.co.uk